Friday didn't start off too well. In fact,
I had to work late
because we have been overwhelmed with sale orders. Which, by the way, ends on Wednesday so if you haven't ordered yet you better hurry or your gonna miss out on some really cheap scrapbook supplies such as
ALL
patterned papers (including double sided) are only 6 @ $1.00, all of our past kits are only $20 OR LESS!!!!, and everything else in the store is marked down between 20%-80% OFF! Ok, that was enough of a plug don't you think? LOL! Oh, I forgot the link:
Scrapbook Obsessions Online SALE!
Ok, so, what was I saying? Oh, yeah, Friday didn't start off too well cause I had to work late. Usually I'm out the door by 2pm - 3:30pm at the latest. On Friday I didn't leave until 6pm. I know, that doesn't seem like "late" to most of you other hard working folks out there but that was
4 hours later
than I was supposed to leave and I, for once, had plans on a Friday night. LOL! Before marriage and kids I used to look forward to my weekends because no matter what happened all week I knew I would always have something fun to do on the weekends. But I guess things all changed when I got married, had kids, and then 15 years later I discover I have turned into a
homebody who never goes anywhere
except to go shopping, work, or out to eat. Kind of sad when you think about....
so, lets NOT think about it anymore
. LOL!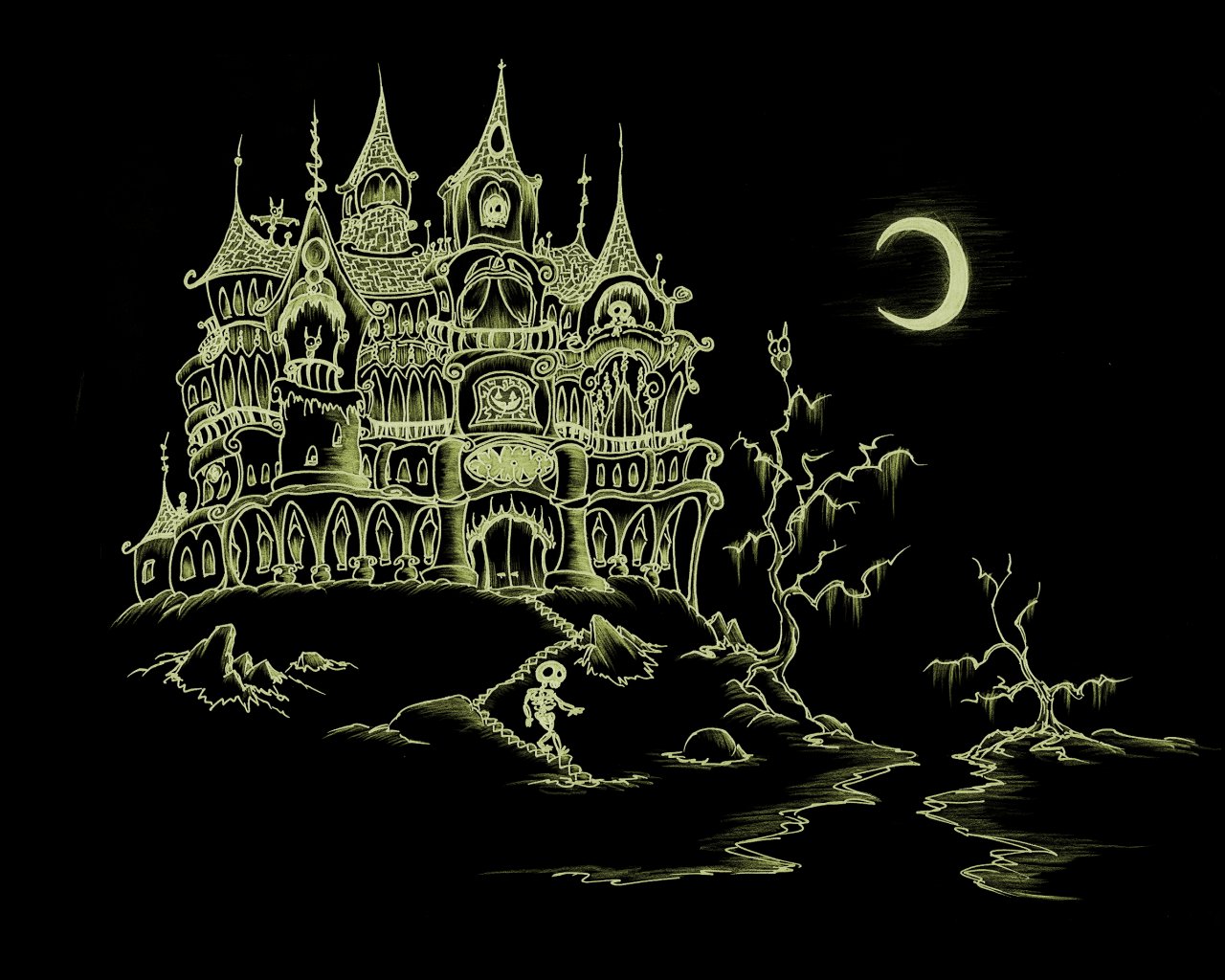 Anywho, to make a long story short, I had made plans to meet some friends in Nashville to attend a
Haunted House
at 7:30pm. Tom and I arrived at
Death Row Sanitarium
to meet a group of about 20 or so
SCRC
members. Since there were so many of us they didn't allow us to all go in together and ended up breaking us up into several smaller groups. Tom & I went in the first group.
We had fun.
I can't say that it scared me at all but I would give out the occasional "OH!" when something would pop up unexpectedly. It took us close to
45 minutes just to walk through the entire thing
. It is in a huge warehouse so I think you definitely get your $10 admission worth.
Afterwards, we all went to Hooters for dinner. No, it's definitely
NOT my favorite place to eat
but OH WELL!! While we are eating we all decided to go to another Haunted House after dinner. So, we all went downtown and went to the
Slaughter House
. I don't know if it was the alcohol that I drank during dinner but this one did seem better than the first one but it was much shorter. I think we walked through it in about than 15 minutes and it cost more. It was $15 whereas the other one was only $10. But, we had a great time with our friends and have already made plans to go some more haunted houses next weekend!
Saturday we got up early and went on a
294 mile motorcycle ride
with some SCRC friends. It was a little chilly when we started out but within an hour or so we were already pulling off our sweaters/jackets because the sun started shining. It turned out to be
a beautiful day
and RickRick lead us through some
awesome roads in this beautiful state of TN
. We were even able to go to
the top of a mountain
and watch the
TN Treetopers
, a club of hang gliders jump off the mountain. Now, I WANNA LEARN HOW TO DO THAT!!!!!!!! Wow!
To watch them take that giant leap of faith as they literally step off the mountain is amazing!
I took tons of pictures because it was just so surreal. Afterwards, we split apart from the group and headed home around 4pm because I had a Pure Romance party to attend at 6:30pm. I had a great time with some of the SCRC ladies and didn't get home to well after 1am.
Tonight some friends are coming over and
Tom is working his magic on the grill
. He makes the BEST steaks EVER!!!! Always so juicy and flavorful.
My man can work that grill
! LOL!
Chantele